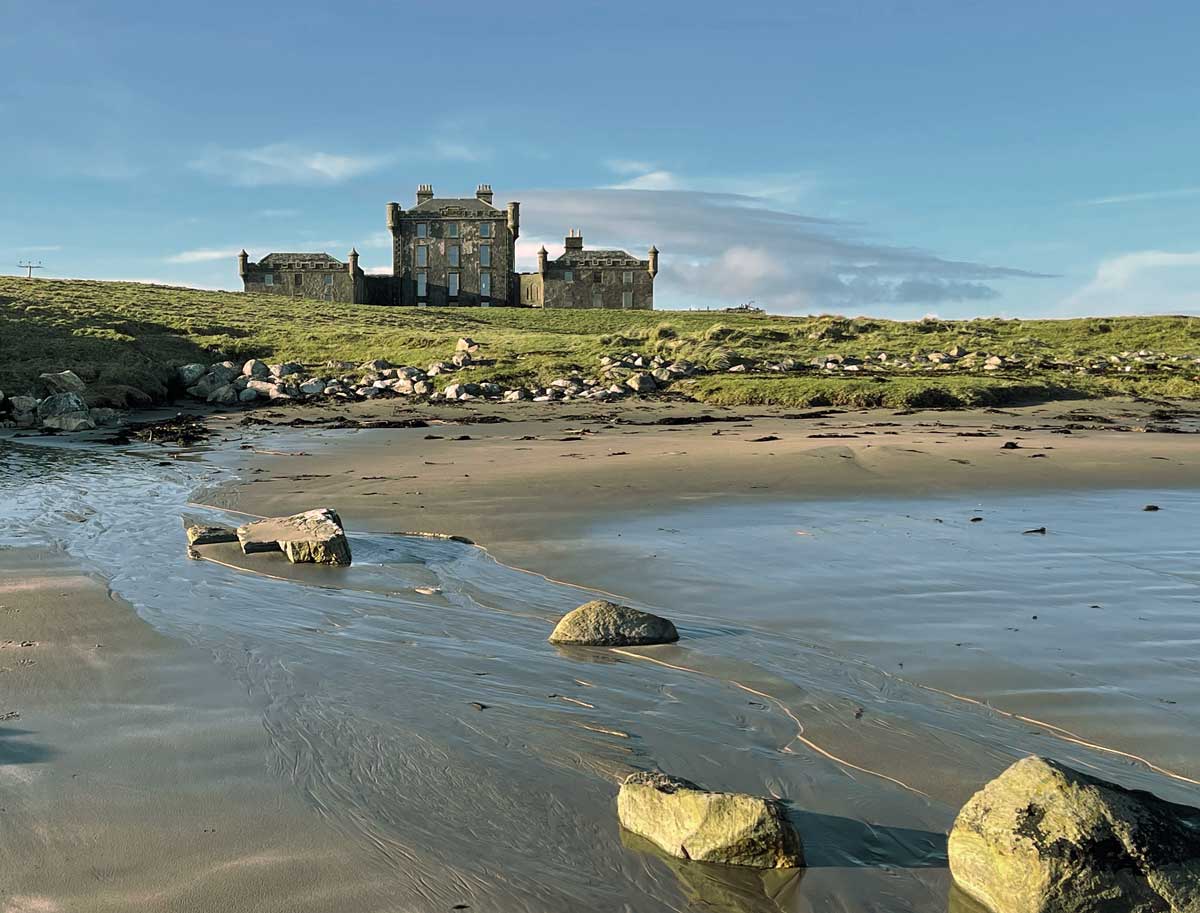 Breachacha castle, the only one of its kind in the inner hebrides, was first constructed in 1750 as a neo-palladian mansion linked to two square pavilions on each side. During the victorian period it was expanded in the gothic-baronial style with crenellated parapets and pepperpot turrets.
In 1773, Samuel Johnson, the great English encyclopedist, and his biographer James Boswell, famously stayed for some months at the castle on their tour of the Hebrides and described it as "a neat, new-built gentleman's house, better than any we had been in since we were at Lord Errol's…"
It was home to the Maclean clan until the sale of Coll to John Lorne Stewart in 1856. Until 1944 it remained the seat of the Lairds of Coll.
Overlooking breachacha bay with its white sand beaches, this outland castle as seen today is also inside, a hybrid of the original georgian style and the 19th-century romanticised style.
It stands in a magical setting with the prospect of the ocean and the drama of the ever-changing expanse of the sky providing a daily breathtaking panorama to the South. Amazing light fills the castle through the large windows that are so unusual in a historical building in the North West of Scotland.
Breachacha Bay is a place of extraordinary light and beauty, of great storms and of a microclimate that brings warmth and sunshine. And astonishingly, unlike so much of the West coast, there are no midges.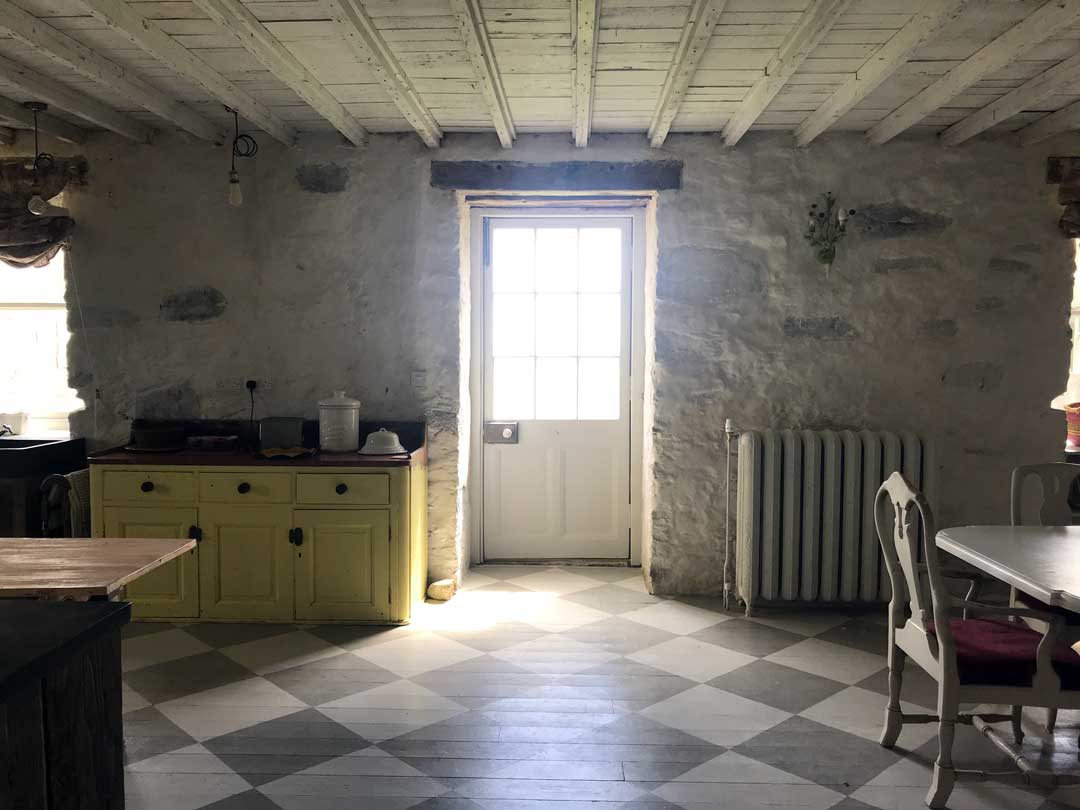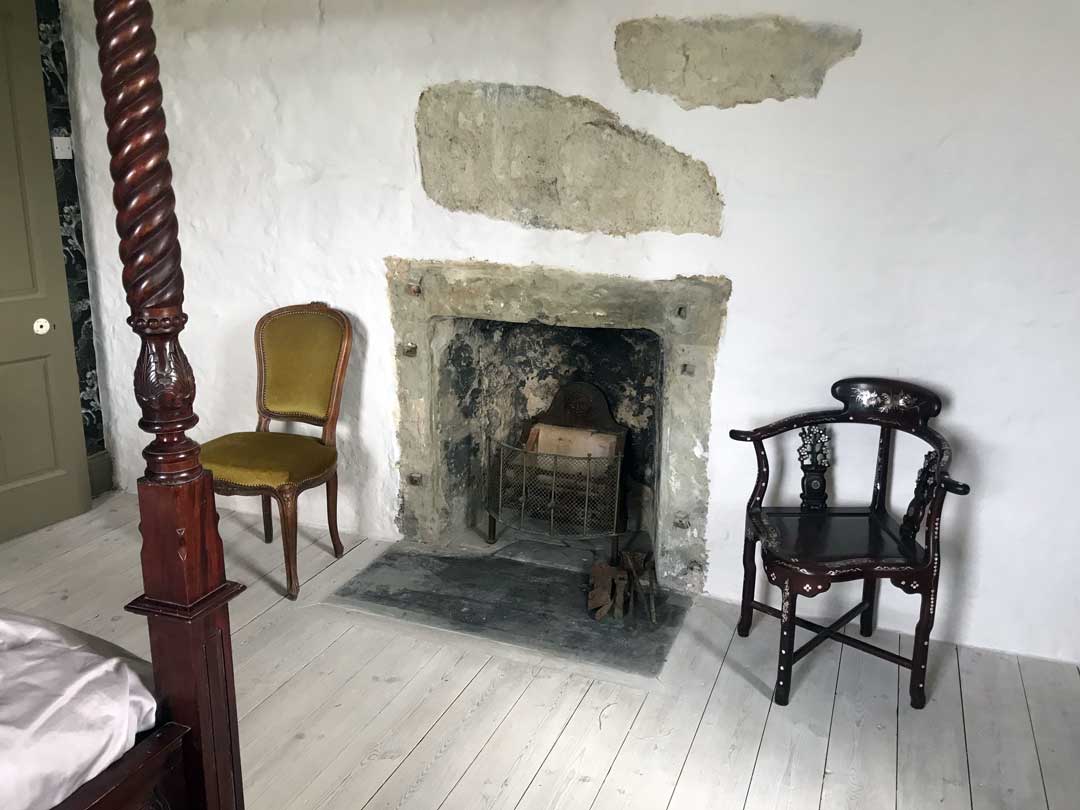 5 DOUBLE ROOMS (3 with shower)
1 KIDS TWIN ROOM (with shower)
1 SINGLE ROOM
All bedrooms have bed linen & towels.
Most have wash basins.
2 BATHROOMS
SHOWER ROOM & WC
TOWEL SETS
HAIR DRYER
LARGE LIVING ROOM
PLAY ROOM
LIBRARY
WIFI/4G AVAILABLE
CENTRAL HEATING
WOOD/COAL STOVE
HUGE DINING KITCHEN
RANGE COOKER
REFRIGERATOR
MICROWAVE OVEN
COOKING UTENSILS
COFFEE MACHINE
BLENDER
TOASTER
BOOT ROOM
WASHING MACHINE
IRONING BOARD
FIRE EXTINGUISHER
SMOKE DETECTOR
FIRST AID KIT